– Testimonial from Cambridge Shaw
---
– Mommy Nori, parent from Cambridge Alabang
---
"I love the Cambridge curriculum because it is more of the progressive type. They have a themed approach in teaching the kids, with hands-on learning. Plus, they also have Chinese class.
The teachers are all nice, warm and well-equipped. They know how to handle the children well, and how to discipline them in a positive way. They teach children good values like sharing, taking turns, etc., which is very important to us as parents.
Also, I am happy to say that the school's partnership with the parents to support the child's total development gets two thumbs up from me. This way, we, as parents, are also guided.
There is no limit–there is no end to what you can learn to do. Cambridge is only the beginning, and I believe that this institution is the ideal training ground for our children for life."
– Jaimie Chu, parent from Cambridge Congressional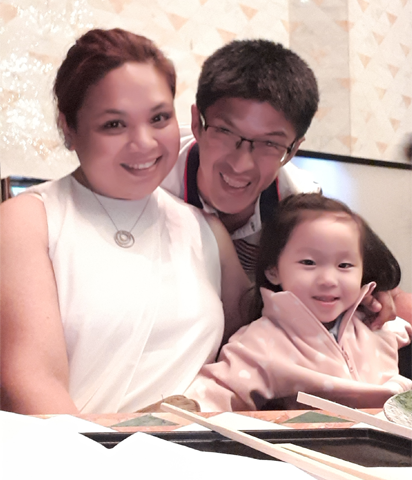 ---
– Daddy Scott, parent from Cambridge Circulo Verde
---
"We have been very proud of Miguel's development. As parents, and even Miguel's grandparents, we have been very active on how we can help him discover his talents and skills. Parents should be very keen on looking after their child on what is best for them. A child's development will not blossom without help or guidance. Cambridge made it possible for us parents to discover his traits. Teacher Mel and Teacher Chiekie and their team of teachers were very cooperative, observant and most of all, patient on all aspects, not only with Miguel but also to other children as well.
We were glad that we came across Cambridge as the first school of Miguel. What turned out to be a tryout stint, turned into a full school year. He will definitely carry all those memories with him to his next school. We appreciate all the teachers have done and as parents, we are thankful for all the time they spent with our son."
– Kristofer Po Lonto & Jackilyn Lonto , parents from Cambridge Binondo