Cambridge Philippines, helping kids live happily ever after.
For the Pediatric Cancer Patients of Bahay Aruga.
Congratulations to Bahay Aruga for continuously and tirelessly helping pediatric cancer patients.
It is through heroes like Ms. Mayet and Ms. Shana that we show what it truly means to be a Filipino citizen.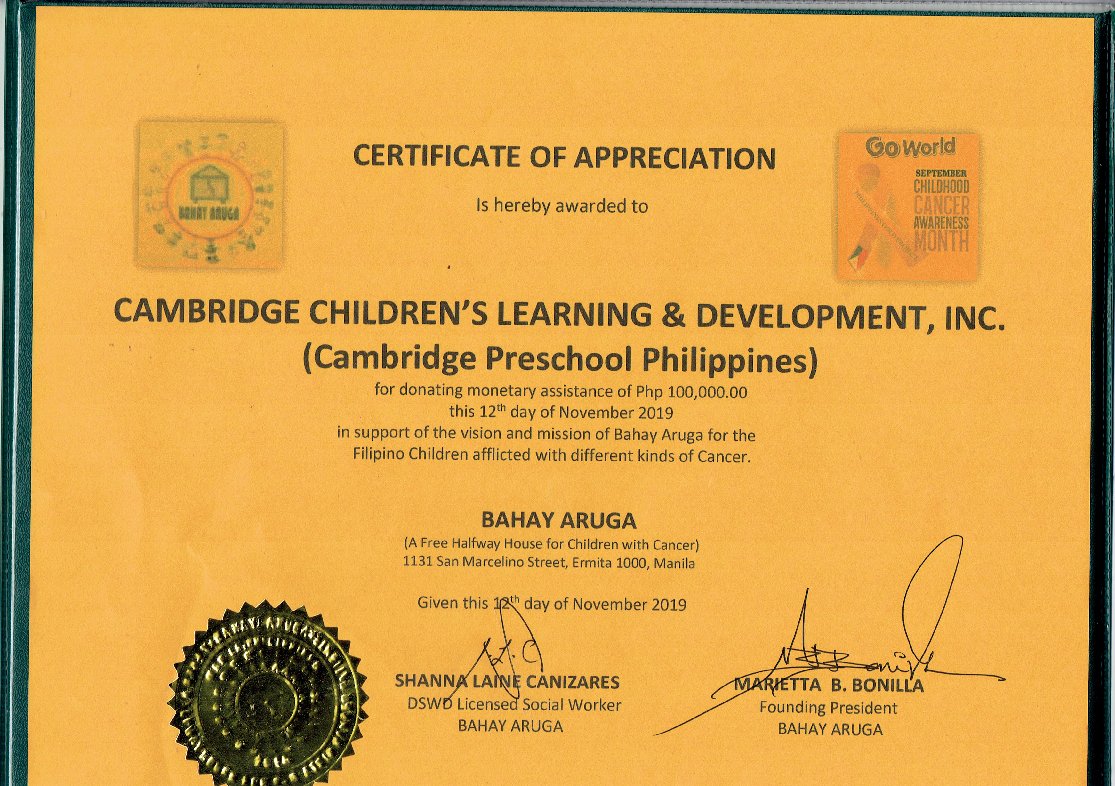 Cambridge Philippines, in our own small way, is honoured to be able to help such an organization.
Mabuhay po kayong lahat!