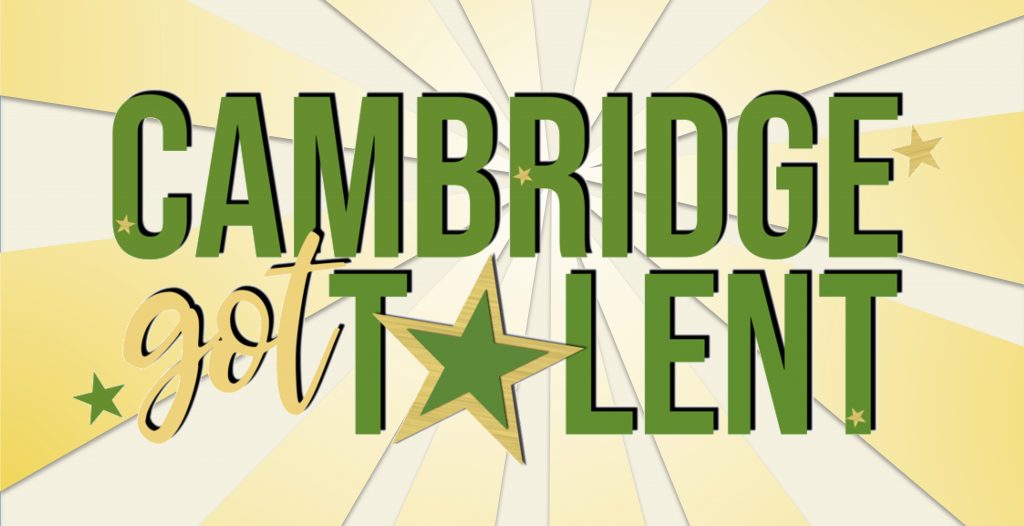 Cambridge Philippines is about to hold its bi-annual BIG FAMILY DAY this September 22 at The Filinvest Tent! This year's theme is CAMBRIDGE GOT TALENT!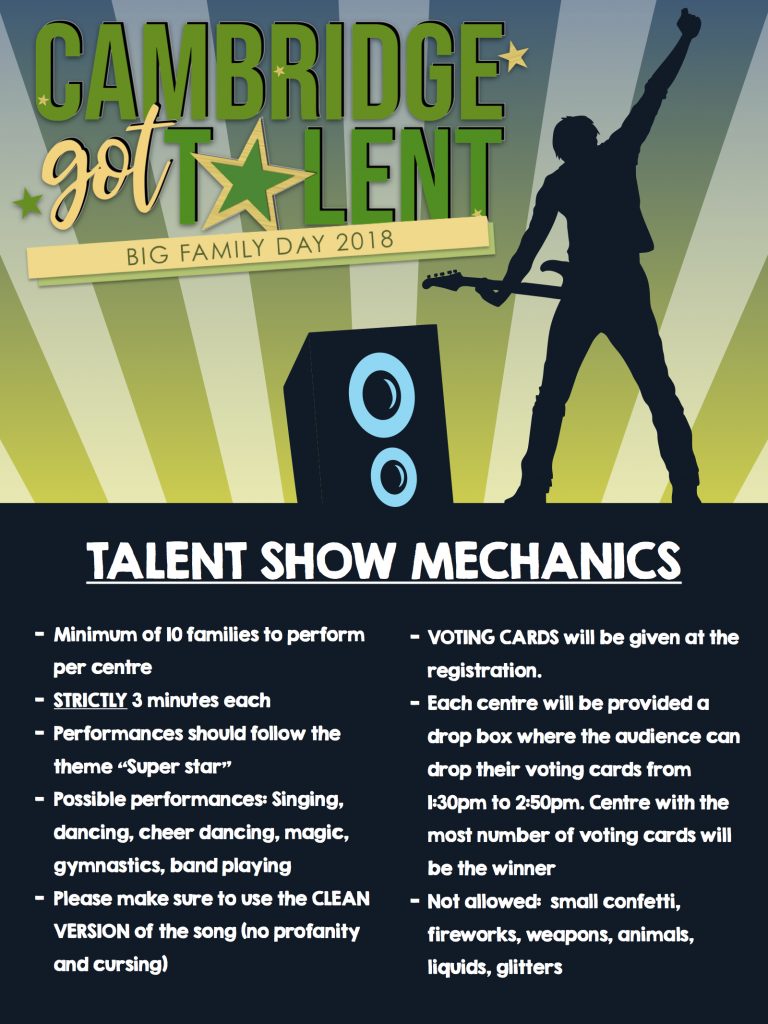 Download Talent Show Mechanics poster in original size
To showcase just what makes Cambridge extraordinary, each centre will be competing in a TALENT SHOW.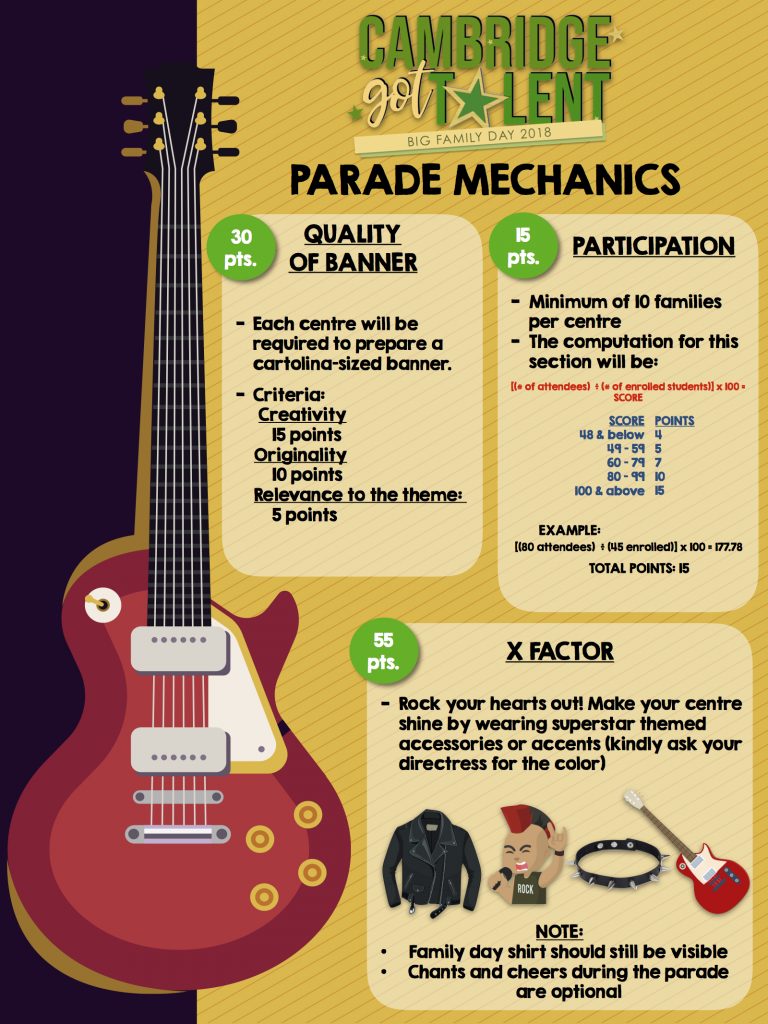 Download Parade Mechanics poster in original size
Each centre will also be proudly representing where they come from and what they have to offer during the parade!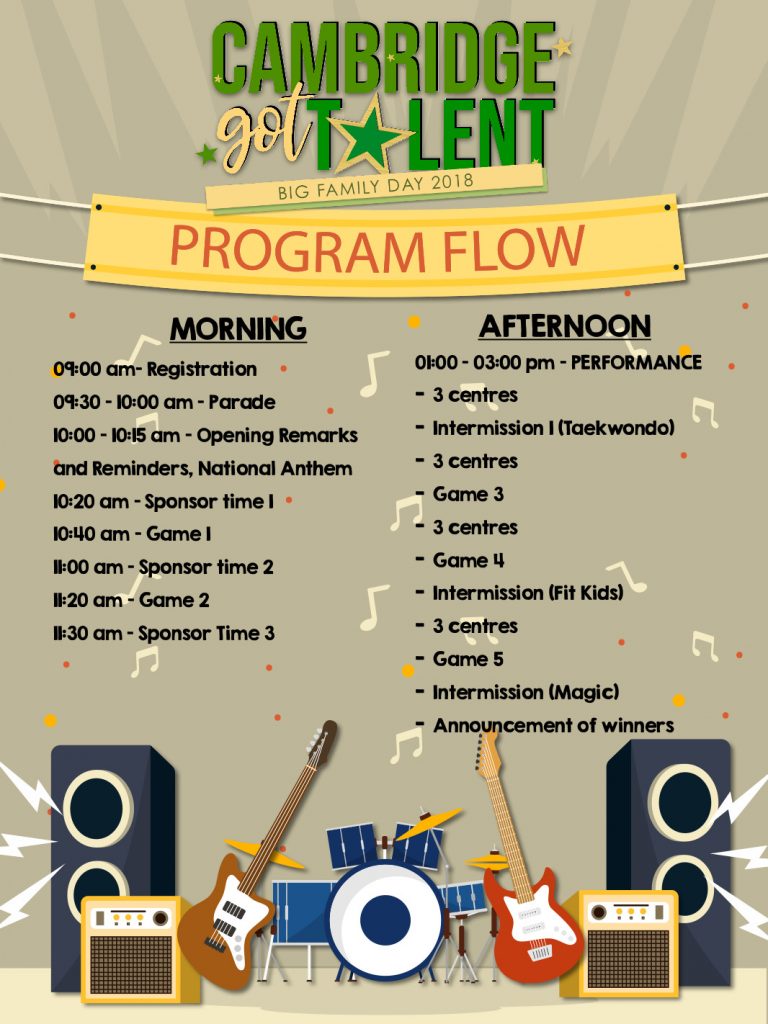 Download Program Flow poster in original size
If that wasn't enough, the amazing performances and games will surely make CAMBRIDGE GOT TALENT a fun day!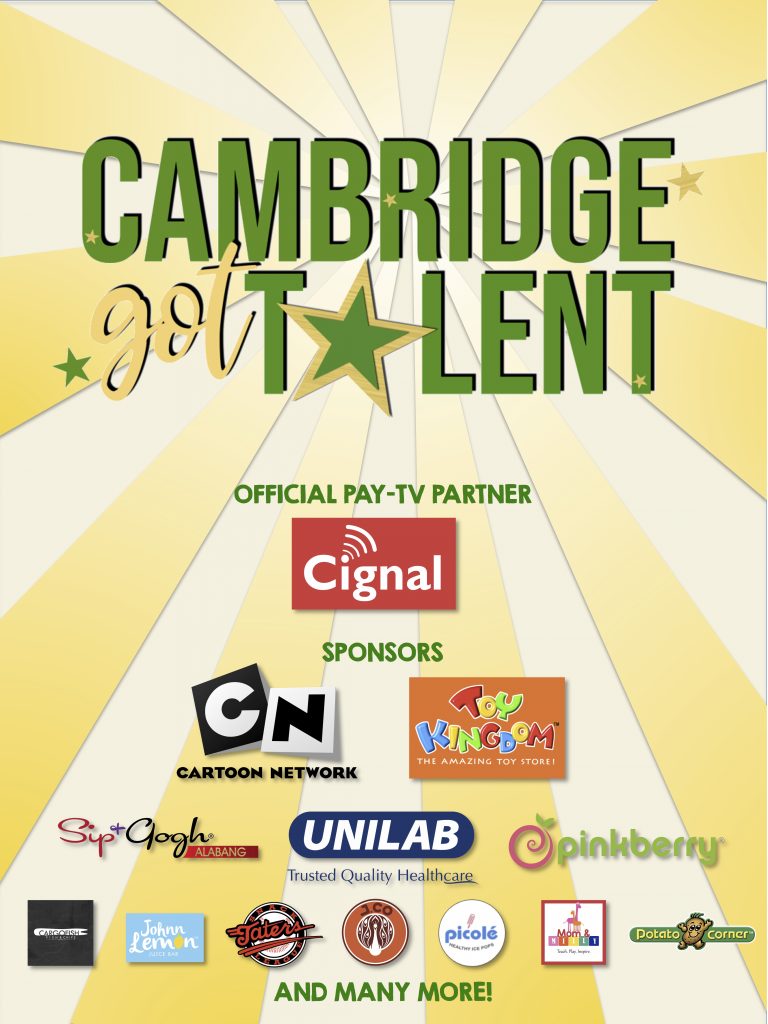 Let's not forget to thank our awesome sponsors who'll be seeing there on the day, too!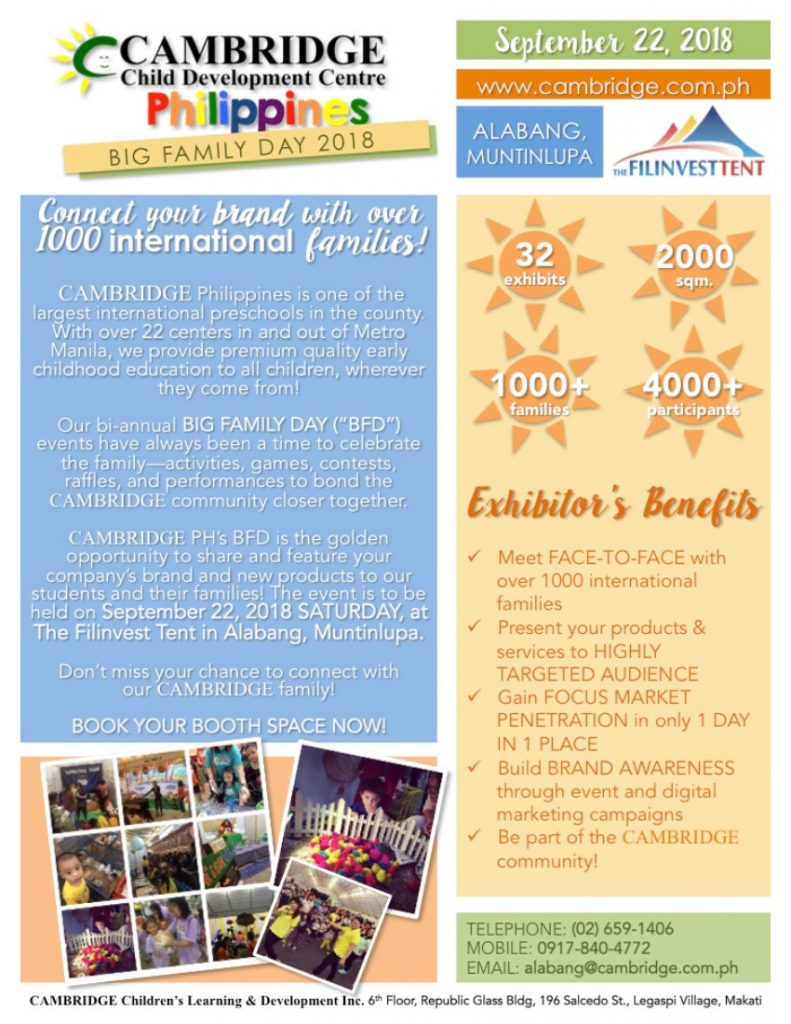 Download Exhibitor's Application Form
If you'd like to be part of CAMBRIDGE GOT TALENT, it's not too late! Either download our Exhibitor's Application form, or just see us there on September 22! Gates open at 9am. 😉
Entrance fees:
Php 600.00 for Adults
Php 450.00 for Children aged 12 and under