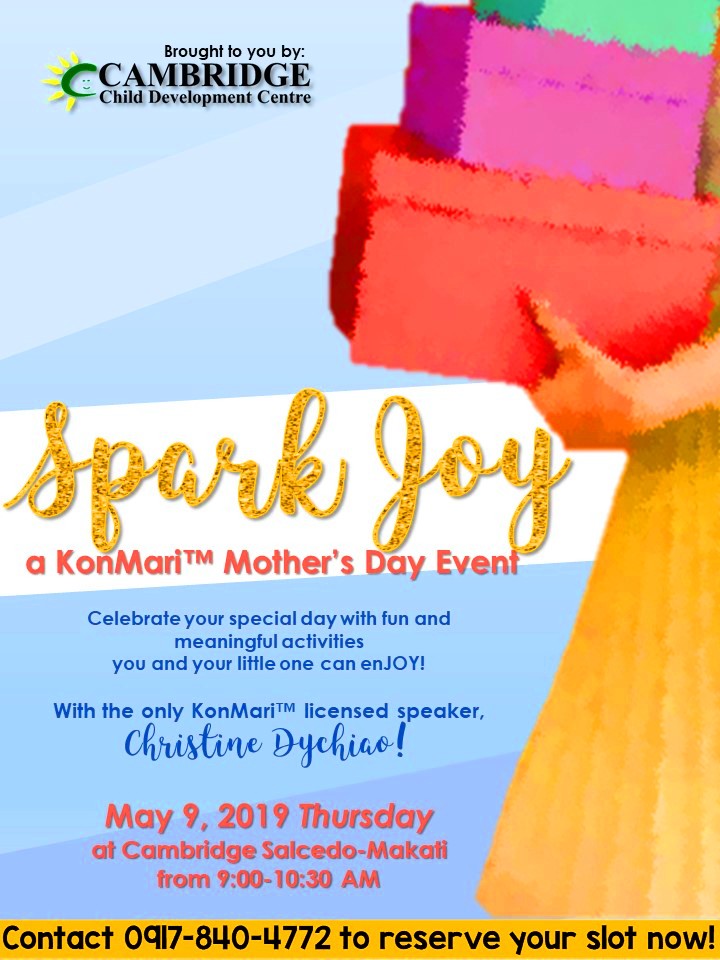 Cambridge is inviting all Mommies and their little ones to SPARK JOY: A KonMari™ Mother's Day Event!
Celebrate Mom's special day with fun and meaningful activities, along with guest speaker, Christine Dychiao, the only KonMari™ licensed consultant in the Philippines.
This event is FREE and open to ALL! Just register in the link below to reserve your slot:
Registration form
See you then!