By: Cathy M. Hwang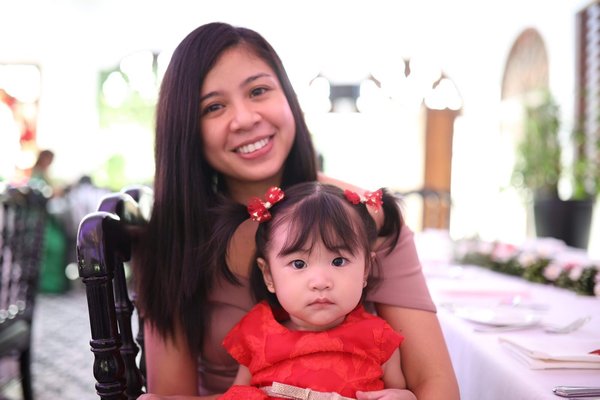 It was just like any other day where I took my 15-month old out for a stroll in the mall. We passed by a newly-opened play center with only one other kid playing inside. (Just a disclaimer—I used to be very hesitant in bringing my child to places like this because of all the unwanted HFMD cases, viruses, etc. But I wanted to live a little that day so we went inside.) One of the personnel asked us to wear socks and use their hand-sanitizer so plus points! 😉
Children below 2 years old should be accompanied by an adult inside so I joined my daughter. The other kid that I mentioned earlier was there playing and minding his own business. He was probably around 4-5 years old so he was definitely bigger than my daughter and was probably at that stage where he didn't want to hang out with babies. After a few minutes, the mom of the boy arrived, and just like any parent-child scenario, the child didn't want to go home. The mom pulled out all the tricks up her sleeve but the child wasn't convinced. He just wanted to keep playing and would throw a tantrum every time his mom asked him to go out of the play area. I could tell that the mom was getting worried that her child might hurt mine during the whole kafuffle, so I smiled at her and tried to reassure her it was all good. She then told me that I was lucky because my daughter was behaved. I told her that my daughter was a lot younger than hers and that's why she was less makulit. I'm happy that she agreed with me because I wanted her to feel better and not be ashamed just because her child was throwing a tantrum. I wanted her to know that I understood the situation.
Then, in a split second, the boy pushed my innocent baby! No one saw it but me. It was that QUICK! The boy continued playing just like nothing happened and his mom was busy chatting with the store personnel. My daughter, who obviously didn't understand the situation, just got up and continued playing. Even if that situation made my heart skip a beat, I didn't want to make a big deal out of it, so I just kept quiet and just made myself more alert.
I used to think that I would really be angry if a situation like that ever happened, but luckily, I was calm about it. I didn't even feel any frustration towards the kid and for that, I gave myself a pat on the back. I knew that this was NOTHING compared to what my daughter will still face as she grows up.
It doesn't matter if you are the parent of the child who got hurt or who did the hurting. Our role as parents is to process these situations as learning experiences for them. We must understand these situations as a whole—including everyone involved. We must achieve the right amount of balance in letting them be and protecting them. Wise are those who remember that experience is one of the best teachers in life. Let kids be kids. Let's support everyone who is raising the future!
To the future! 🙂
Cathy M. Hwang, L.P.T.
Training head of an international preschool.
A teacher-mommy who just can't get enough of learning about new preschool trends



Let's keep in touch!






Enrollment is All Year Round!