At Cambridge, we are proud of our child-centered, teacher-framed approach. It plays an integral role in our practices because it encapsulates our teaching philosophy. We don't rely on a single method for all students. Instead, we let each individual guide us in how to best reach them.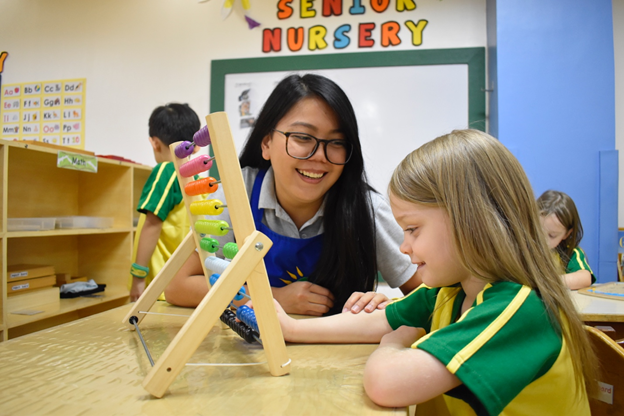 Students have individual strengths. Each student is unique and should be treated as such. The main advantage of using the teacher-framed approach is that the start-off point for each lesson begins with something the student already knows. This encourages classroom participation and their social development as individuals.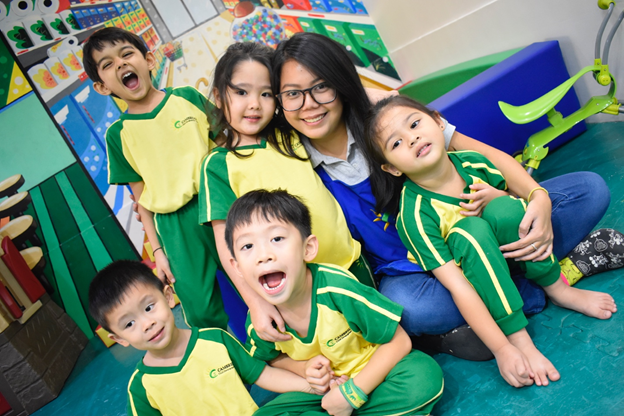 Lessons discovered by the students themselves are exponentially more powerful and sticky than those taught by rote memorization. Children can then combine their unique qualities with the academic lessons they're taught.
For example, in the case of a particular child who loves dinosaurs. The teacher provides him a story about a dinosaur to develop his language skills. Singing a dino song nurtures his musical intelligence. An activity that groups the many dinosaurs into different types challenges his logic. Each intelligence is developed using the child's interest.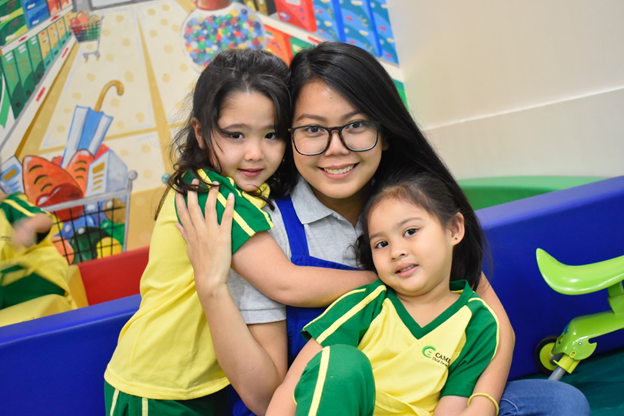 Through the teacher-framed approach, we are able to cultivate the children's holistic growth and create a lifelong passion for learning. The experience enables them to remain confident even if they are not yet familiar with the lesson at hand. Enlightenment starts with admitting that we are not yet experts in a field and continues when we open ourselves to new ideas.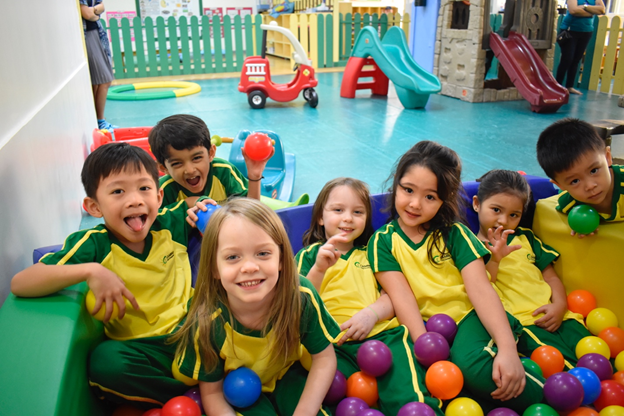 Watch Cambridge's child-centered, teacher-framed approach in action. Sign Up your child for a free three-day trial.