"When Toni started in Cambridge, she was a very shy toddler. She was afraid to interact with people who she does not see on a regular basis. She was also scared to perform in front of people. After 2 and a half years, Toni is now more at ease in interacting with other 'faces' especially girls and boys her age. She has also become more comfortable in expressing herself in front of other individuals. And for this, we are very grateful to Cambridge Imus and her past and present teachers for helping Toni overcome her shyness."
– Parent from Cambridge Imus – Kaye Estagle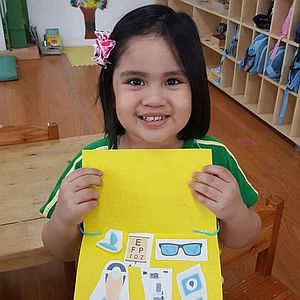 "Child Development is the most crucial part that parents should know. As a parent, we see to it that our children would be molded / shaped in the right manner and at the same time watchful for their growth not only physically but also socially and spiritually. I consider Cambridge Imus to be one of contributing factor for my child's development not only in Academic but also in social well being. She gained self confidence and learned to socialize with different individuals.One thing that I like most about the Cambridge curriculum is the ladderized system of education."
– Mr. and Mrs. Orgil, parents from Cambridge Imus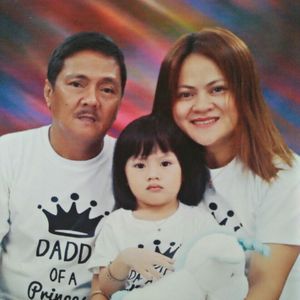 "What we most love about the Cambridge curriculum is the "Individualized Instruction" approach. It has provided Claudia the opportunity to learn at her own pace and in her own way which we find very effective. We like that your methods are focused on building child independence and self esteem. We have seen Claudia grow up from the shy baby girl she was on her toddler years to a confident little girl she is today.
Claudia's most memorable experience is their Moving Up Day last year where in she confidently sing and dance in front of a large crowd. She was very happy performing with her classmates."
– Mr. and Mrs. Leocadio, parents from Cambridge Imus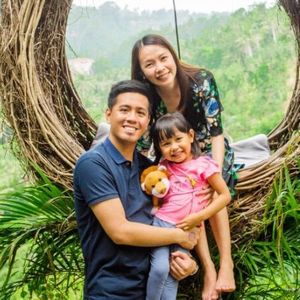 "At 3 years old, our son was very difficult to handle. He had uncontrollable tantrums that lasts for long period of time. He often shouts, cries and only got along with me and my husbands. With the recommendation of my sister-in-law who is a psychologist, we decided to send him to a progressive school so that his delays will be addressed. After several school visits, we decided on Cambridge here in Imus. At present, with the help of exceptional teachers who spent time helping our son, he has improved so much. He is now more attentive, socializes with other kids, more creative, more independent and his transformation is short of amazing! Thank you Cambridge Imus!"
– Mr. and Mrs. Araneta, parents from Cambridge Imus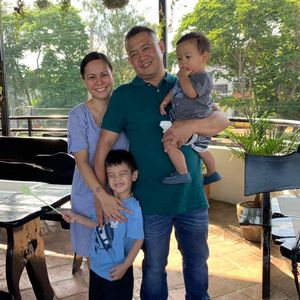 "Our son is very clingy and timid. Most of the time he does not trust people easily, instead he just clings to us. Cambridge helped improve his behavior by tending to his needs. The teachers helped him to be confident.
I like how Cambridge teaches our son. He loves going to school. He enjoys learning. The teachers are also very aware about our son's interest and they help him learn more about it. Cambridge is a child-centered school in which they use methods that suit the needs and interest of each student."
– Mr. and Mrs. Alvarez, parents from Cambridge Imus